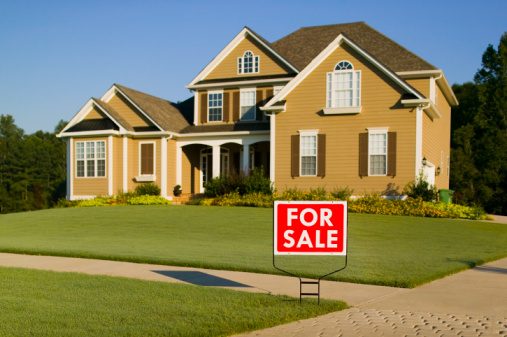 In order to sell your home for top money, you need to invest a bit of time. Not only do you need the time to do a bit of work on your property, you also need some in order to research the real estate trade. Generally speaking, those who know a lot about real estate also manage to sell their homes for the highest price. Some of the hints and tips collected by real estate professionals to help sell a home for top dollar are outlined below.
Start by working on the exterior of your property. It is the outside of your property that will create that all-important first impression to a potential buyer. Hence, you must make sure that you have clean your yard and that your trees are pruned. You need to try to look at your home through buyers' eyes and see whether there is sufficient curb appeal. Luckily, you will generally not have to do anything other than a bit of cleaning and tidying.
Next, you need to look on the inside. It goes without saying that you have to clean and tidy your home on the inside as well. Make sure you don't put up lots of air fresheners or light all sorts of scented candles. As much as you may enjoy the scents, other people may not feel the same. Additionally, it may make them think that you are hiding something. Next, make sure you take care of clutter. As much as all your pictures and nicknacks may be special to you, other people don't really want to see them and it prevents them from really seeing your home as well. You need to make sure your property looks as big as it possibly can do, which means you need to get rid of items as much as possible from your walls, shelves, floor and so on. There is one notable exception, and that is the mirror. If you hang a mirror, it will make the room look larger. To complicate matters, do make sure that you have at least one thing hanging on your walls so that your home doesn't look hollow. Try things out a little bit, seeing what works and what doesn't, and use your own common sense to get it right.
Last but not least, get ready to clean up. Make sure every surface has been cleaned properly. The elbow grease really has to come out now and you may as well start to get rid of clutter as well, since you will have to do that before you move anyway. Your goal is to ensure your home is a true show home. Hence, you have to check the outside of the home, too. Your goal is to have a clean yard with a nicely mowed lawn free from weeds, and properly pruned trees and bushes. Don't forget that it is your property's exterior that creates the first impression. You only get one opportunity to create a first impression. Hopefully, these tips will help you to sell your property as quickly as possible for the best price.